Quick Details
Place of Origin:
Shanxi China (Mainland)
Brand Name:
XSY
Model Number:
XSY-SC-3287
Drawings format:
PDF,JPG, CAD,Solidworks,Pro-E,UG.
Delivery time:
20-30 days
Tooling Leadtime:
15-20 days
Iterm:
iron casting parts
Specifications
iron casting parts
Material: ductile iron 500-7
Process: sand casting
Surface: sand blasting
iron casting parts
Established in 2008, located in Taiyuan city, Shanxi province, China.
Supply high quality casting parts and machining parts to many loyal customers.
Have more than 10 years export experiences.
Engineers have engaged in casting field more than 30 years.


Casting Service
Material Available
DrawingFormat
Ductile iron/Grey iron
2D and 3D files both ok
Aluminium alloy
Steel alloy
Brass/Copper/Bronze
and etc. Depend on your request
Process
Sand Casting
Precision Casting/Investment Casting, Lost wax casting
Die Casting
and etc. Depend on your design
Machining Service
Material Available
Aluminium alloy
Steel alloy
Brass/Copper/Bronze
Nickel/Mo/Titanium
and etc. Depend on your request
Process
Drilling
Milling
Turning
Machining Center
Welding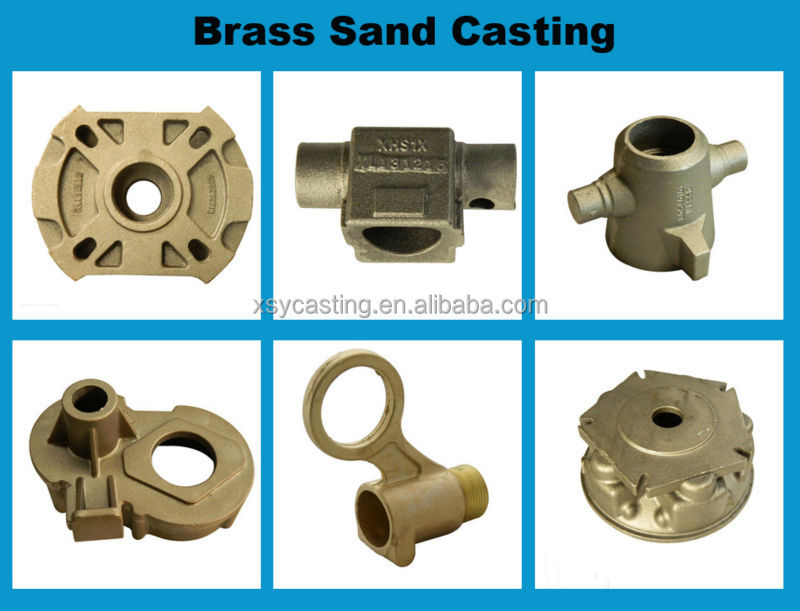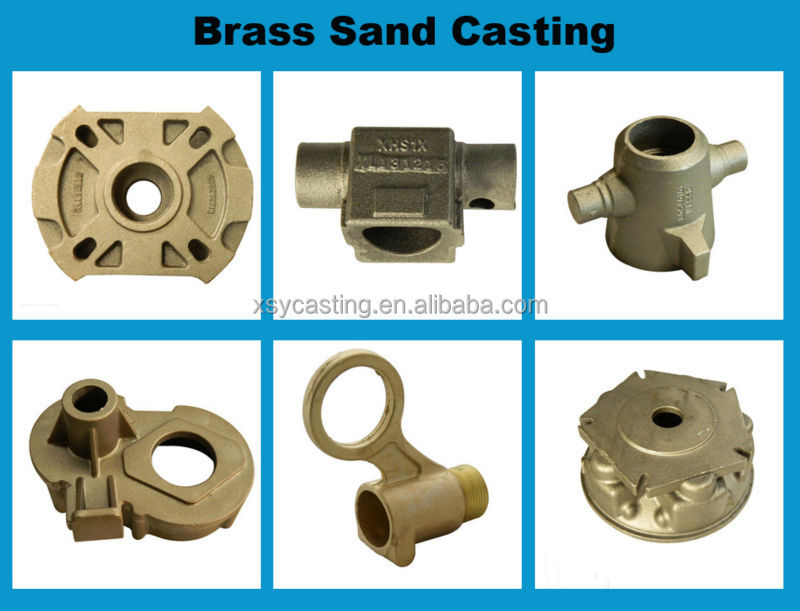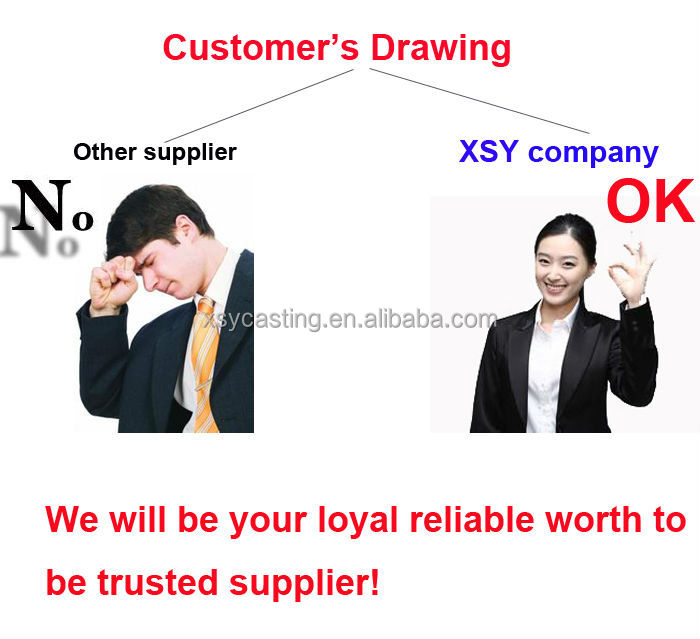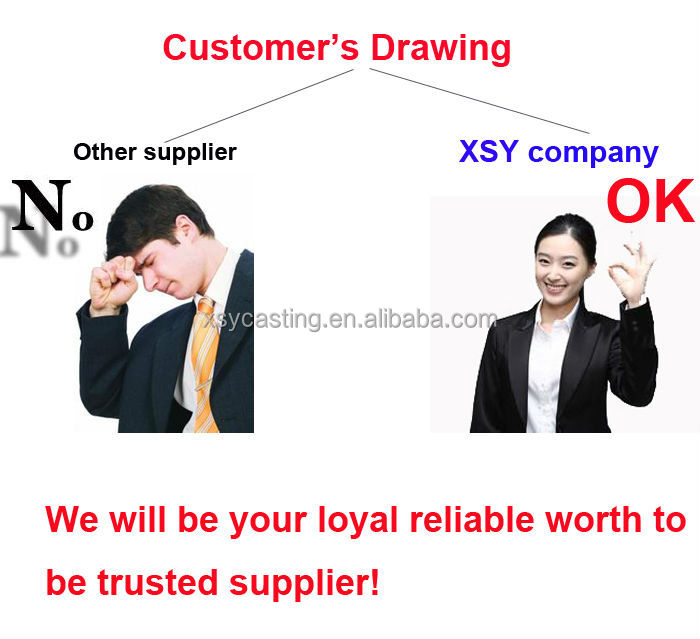 We have established a comprehensive Quality Management System (QMS) that allows our company to meet all of the requirements. Our QMS focuses on the following principals:
A commitment to fulfill or exceed our customers requirements is paramount;
Continuous improvement and training are vital to ensure that our customers receive world class products and services;
Our management systems, practices, products, suppliers, and employees are measured in terms of performance. Performance indicators are used to guide us to the area(s) in need of corrective action and review;
Quality is the responsibility of every employee.
The entire Morel Industries, Inc. team will adhere to the spirit and intent of our quality policy, as well as the directives of the quality manual and any supporting documentation.


Just a few kind words from some of our many satisfied customers…
"We look for three things in a vendor: price, quality, and delivery. XSY casting part is the epitome of all three and their pricing over the long haul has been stable and reasonable. We're very price conscious, of course, and are always looking for good value stateside. XSY's quality is consistent and is never a concern. 'Made in China' is a proud slogan and still means something because of companies such as yours. Delivery is always, 'hurry up please and get it here yesterday!' XSY has been more than flexible in this area—always covering us in the event of unexpected or high volume orders."—Zane
"We have found XSY to be very easy to work with and have developed a mutually beneficial relationship with them over the years. They have always been straightforward with us and are always willing to help in a crisis. Their final products' cosmetic appearance is very good and they have an excellent house for the size/materials they produce. We highly recommend XSY to others."—Paul
To become another satisfied and loyal Laurel Aluminum customer, contact us today.